Our WebDAV Server support calendar attachments. This page illustrates how to share calendar event attachments on a Mac.
To Include Calendar Attachments - From the Calendar menu, select the calendar you are publishing and check publish attachments checkbox as illustrated here.
The subscriber to the calendar must uncheck the checkbox which is set to remove attachments by default as illustrated here.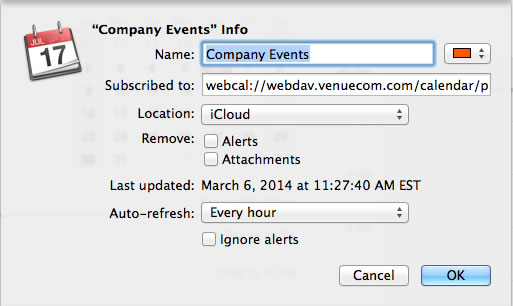 To test subscribing to calendars on Apple's website, try these shared calendars.
Venue Communications, Inc. offers WebDAV Hosting.