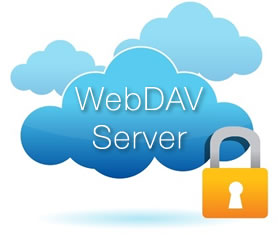 Only $36.00 Per Year
Secure Sockets Layer (SSL)
Bulk Rates Available!
WebDAV Calendar hosting makes it possible to publish an unlimited number of calendars. Only the publisher can edit the calendars. Publish and subscribe using Outlook, Apple Calendar (including iPad and iPhone), Thunderbird and others. It also includes a URL to view the published calendar in any web browser. Our WebDAV Calendar hosting service can be set up for private or public access, both are included with each account.
Public Calendar (No password required) - Link to public calendars from a web site or subscribe to it with desktop calendar software. See our Demo Public Calendar. With some coding knowledge, the public calendar can be embedded into a web site as demonstrated with our Example Public Calendar.
Private Calendar (Password required to view or subscribe) - Create an unlimited number of authorized users. Authorized users are read-only users. They can subscribe to private calendars or view private calendars online. They cannot publish, edit or delete private calendars.
The free 10-day trial account can be converted to a real account.
Secure Sockets Layer (SSL) WebDAV Calendar hosting for only $36.00 Per Year! What is SSL WebDAV Calendar Hosting?
WebDAV stands for Web Distributed Authoring and Versioning. Due to the built-in file sharing properties, WebDAV enabled servers are perfect for sharing calendars utilizing .ics files.
WebDAV Hosting Help
Publishing
Subscribing
We use PHP iCalendar to render calendar files in web browsers. PHP iCalendar does not create or edit calendars (or events). Instead it provides a way to view calendars from applications that generate valid IETF 2445 files (.ics).