Email Marketing Tools Editor Updated
Posted: March 10, 2014 to News Flash.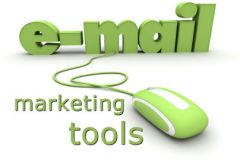 Today we completed the following upgrades to Email Marketing Tools.
The default HTML editor was upgraded to a new version of CKEditor which supports Internet Explorer 11.
The previous version is still available by clicking the Toggle Editor To Previous Version button.
A text only version of the editor is now available by clicking the Toggle Editor Text Only button. This is convenient when copy/pasting HTML code from another editor and which keeps your original HTML code intact.
Templates can no longer be edited on the Schedule page, they must be edited on the Edit page.
Links to lists Subscribe, Unsubscribe, and Update Status forms have been added to the View Members page.
The Toggle buttons are under the editor Save button.
Be sure and test emails in Outlook. That is the email client that causes the most issues. You can send a proof to me if you need me to test it in Outlook.